---
Trainer update – 2 Aug 2021 – The rebirth of Level 3 from KRI Aquarian Development Series on Vimeo.
---
October TTEC
Discussion not voting, moving it one week later – October 28th, 29th, 30th.  Three proposals, one per day, with two very short tracks each day.
---
Online Level One Trainings
Here is the directional policy that was approved April 2021.  Reminder – if you will do your Level One 100% online, you need to discuss this and get it approved by Amrit Singh.
---
Upcoming eLearning Workshops for you and your students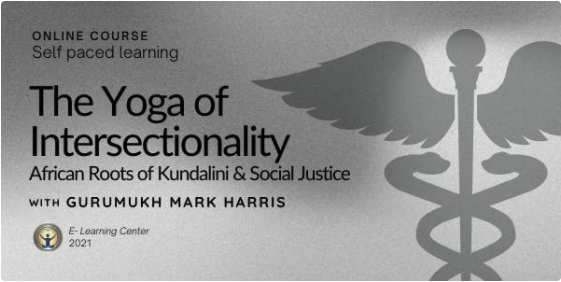 YOGA OF INTERSECTIONALITY: The African Roots of Kundalini Yoga & Social Justice
This is a self-paced workshop with Gurumukh Mark Harris MA, CADC I, MAC.
You cannot miss this opportunity to understand the Kundalini Yoga from a diversity and inclusion perspective. All Yoga teachers & trainers navigating the Aquarian Age need this class to grasp the complex intersections of class, race, ability and how to be sensitive with knowledge and depth. Special early bird discount for this ground breaking self-paced workshop.
Email [email protected] for trainer entrance into this special class, 6 hours of pre-recorded content that you do at your own pace. Public entry price $299, Trainers; $250. This class has scholarships as needed, contact [email protected] to request.
Click here for more info.https://yoi.sutra.co
---
If you haven't renewed your license yet, please complete the form and remember to make the payment before you submit it. 
For those who have already taken care of your renewal, thank you very much!