New Trainer Support Site – KRI has a brand new trainer support website, created to make it easier for all trainers to find ATA and administration documents, policies and important information for Level One, Level Two and 21 Stages programs. We hope you like it and find it easier to use!
New Level One Certification Verification Form – Given the recent changes to the Level One certification requirements, we have updated the Certification Verification Form. Please use this new form and submit to KRI as part of the student packets!
KRI is hiring a WordPress Programmer – KRI is looking for a programmer to help us with development and security of our website. If you are interested in joining us and our enthusiastic team and you have experience with web development in WordPress and security you can apply for the job by emailing us your CV at

[email protected]
Honoring the Legacy of Siri Ved Singh – Siri Ved Singh dedicated his life to preserve the teachings of Yogi Bhajan by audio taping and then videotaping his classes. These recordings are the basis for The Library of Teachings and the KRI Seal of Approval process. He passed away recently, and you can read a more lengthy piece acknowledging his life and service here.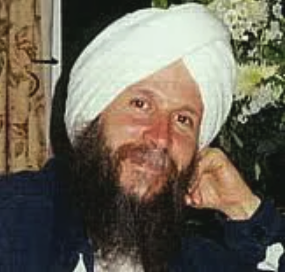 Upcoming e-Learning workshops for you and your students:
Womb Medicine and Kundalini Yoga
Priti Darshan Kaur
Sunday, March 28. 11:00 am – 1:00 pm EST (New York)
The Kundalini is the Divine Mother energy. It is a creative force that births life, births nations, that births consciousness. When we cultivate a practice with the womb, we can explore this facet of a relationship with the Kundalini energy. When we do that from a space of love and respect for the womb, we gain access to an innate medicine that resides in all of us.
Nirinjan Khalsa, PhD.
Fridays, May 14, 21 & 28. 12:00-2:00 pm EST (New York)
Bookclub: SEE NO STRANGER A Memoir & Manifesto of Revolutionary Love by Valerie Kaur with Nirinjan Khalsa Baker PhD Join us for a special bookclub with Dr. Khalsa-Baker to explore this exceptional memoir of these times… See No Stranger is an urgent manifesto and a dramatic memoir of awakening, this is the story of revolutionary love.