---
---
Regional Meetings Dates and Registration
Here are the dates for the Trainer Regional Meetings. Please save the date in your calendar and register today. You can register for more than one meeting if you want.
February, 9th (Wednesday) from 5pm to 8pm (Eastern) / 2pm to 5 pm (Pacific)
https://us02web.zoom.us/meeting/register/tZYvc-qgqjIuE9TOETS9LbZu7n0vPesAUfNf
February, 22nd (Tuesday) from 7:00am to 10:00am (Beijing Time)
https://us02web.zoom.us/meeting/register/tZctf-mvrDgtHtZXMbe2Nzqt4k4Draoa9x2G
February, 11th (Friday) from 5:00pm to 8:00pm (CET)
https://us02web.zoom.us/meeting/register/tZ0vc–ppjsqGtDIDPuEpeZX4yck0NeGhpf7
February, 11th (Friday) from 7:00pm to 10:00pm (Argentina/Brazil/Chile Time)
https://us02web.zoom.us/meeting/register/tZ0pdemppzotGN2Q3_Ye5JaWHvFdH7RYPpUO
---
Wanting to Qualify as a Level 2 Trainer?
KRI is looking to make sure our training courses serve the ATA by offering opportunities, especially if you have limited access to participating in Level 2 trainings.
If you would like to qualify as a Level 2 trainer (module by module) by participating on a KRI training team, or
If you are already a Level 2 lead and are interested in leading a KRI program,
Please email: [email protected]
---
Vital Source access issue
KRI has heard of a few trainers being locked out of their VitalSource accounts (for access to the digital versions of the Level One and Level Two teacher training manuals) for "suspicious activity." 
If this happens to you, you will have to contact VitalSource directly to regain access.  We aren't 100% sure what is causing it, but it may be attempts to print the entire book. 
---
Compassionate Reconciliation Update
This important process is still ongoing, and KRI is participating.  They are sending out updates every 2 weeks, and you can sign up on their website to regularly receive these. 
Here is their latest update, with some important announcements.
---
White Tantric Courses are starting up again
Workshops are currently scheduled in Phoenix – March 12 and Mexico City – May 24.
You can check out their website for details www.whitetantricyoga.com.
---
SSSC Job opening
The SSSC is currently seeking to hire a Meeting & Project Manager. This is a full-time, remote position.
Link to job description and application: https://kiitcompany.applytojob.com/apply/yH130zbcrC/Meeting-Project-Manager
---
COVID safety
KRI wants all of you, and your students to remain healthy and safe. Back in 2020 we compiled some Kundalini Yoga tips for you and your students, which you can access again in English here. See below for translated versions.
We also urge you to follow your local COVID health laws and guidelines when running your teacher trainings.
We hope more and more of us can hold safe in-person trainings again in 2022!
中文 | Español​ | Français | Deutsche | Italiano | Português | Pусский
---
Upcoming eLearning courses in January
KRI Book release
Join us for a FREE Webinar to Meet the Authors of Cultivating Happiness, Resilience, and Well-Being Through Meditation, Mindfulness, and Movement A Guide for Educators. 

Wednesday, January 19th @7-8 pm Eastern Time (New York)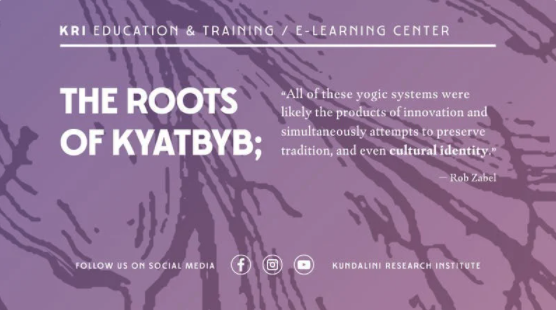 Live Session; Saturday, January 29th @ 8-10 am Pacific Time (Los Angeles); 15:00 GMT (London) FREE and keep replay for 72 hours or purchase the recording for $30 after 72 hours.
---